Tech Men knocked out of CCC Tournament, Southern Oregon advances | Sports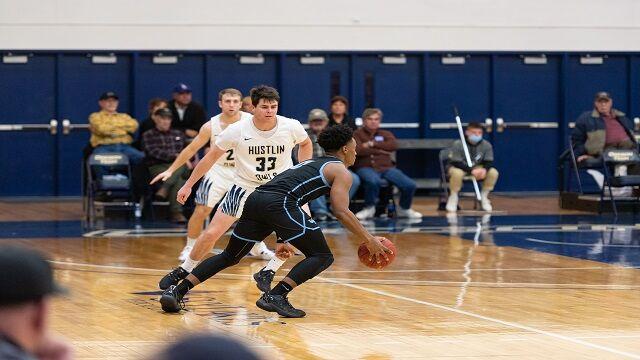 KLAMATH FALLS, Ore— The quarterfinal round of the CCC Tournament wrapped up on Wednesday with No. 2 seed Oregon Tech getting bounced by No. 7 Warner Pacific. An 85-76 victory for the Knights helped them advance to the semifinal with Oregon Tech hoping for an automatic bid to the national tournament. 
Oregon Tech started hot and jumped out to 9-0 lead to start the game. After that, Warner Pacific took complete control of the game. The Knights charged back to get the lead just before halftime, and never looked back. 
Thomas Miles led the Knights in production with 23 points and seven rebounds. 
For Oregon Tech, Joey Potts had 13 points and six rebounds. 
Oregon Tech can still earn one of the conference's two automatic bids to the NAIA Championships. If the College of Idaho wins the tournament championship, it will have won both the regular season and tournament championships. In such an event, the conference gives the second bid to the team that finished second in the regular season. That team was Oregon Tech. If any other team wins the tournament, Oregon Tech will have to hope for an at-large selection. 
The No. 5 seed Southern Oregon Raiders knocked off No. 4 Corban on Wednesday. With that win, the Raiders advance to the semifinal. 
Tez Allen led the way with 18 points. Josh Meyer and Atmar Mundu both finished with 16. 
Southern Oregon will go on the road again on Saturday. The Raiders will play at the No. 3 seed, Lewis-Clark State, at 7:00 p.m.
Follow @KDRV12 on Facebook and @KDRV on Twitter for the latest news, sports, and weather in Southern Oregon and Northern California.