Oregon School Girl Attacked by a Coyote While Skiing at Schweitzer, Narrates the Harrowing Survival Episode: "It Kept Doubling Back"
Skiing can be joyful and adventurous until you catch the attention of wild life. In one such horrific incident, a schoolgirl from Oregon, USA, would have never imagined a fun skiing day would end up with her fighting a coyote for her life.
Skier Sofia Montalbano's first time at the largest mountain resort in Idaho did not go as planned. Because the unexpected wild guest followed her on the slope. During a recent interview, Montalbano shared the nightmare with the public to send a warning to other skiers.
A coyote ruins all skiing plans
ADVERTISEMENT
Article continues below this ad
Sofia Montalbano was visiting the Inland Northwest, and as a ski-loving person, she decided to visit the famous Schweitzer mountain resort for the first time. However, after just one fun run on the mountain, Montalbano was later running for her life. While talking with Krem, Montalbano recalled the dreadful incident.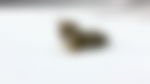 She said, "So, it (the coyote) appears behind me. And so I start trying to go straight down to the cat track as quick as I can. And it bites my leg, and then I turn around to hit it with my ski pole." Even after several attempts with her ski pole, the coyote did not back off.
However, in her attempt to get rid of the dangerous animal, Montalbano fell into a tree well. "So, then the coyote then starts going crazy on my wrist. Then I'm trying to wrestle it off of me, and also while trying to call for help." A group soon came to the skier's rescue and separated the coyote from her.
However, their trouble did not end there, as the coyote was too stubborn. "We managed to get it away, but it kept doubling back and trying to get us, which is crazy."
In the end, the skiers successfully lost the wild animal and returned to safety. But, even after such a horrifying episode and more than 40 antibody shots, Montalbano has not given up on skiing. "I've already gone skiing again. I'm never going to not love skiing," the skier stated.
Sometimes, a person's love for the sport can make them go beyond their limits, but other times, it may not turn out in their favor. And that is how skier Kyle Smaine passed away while doing what he loved the most.
A world champion's tragic end
ADVERTISEMENT
Article continues below this ad
On January 29th, 2023, well-known skiing champion Kyle Smaine passed away in an avalanche on the east slope of Mount Hakuba Norikura in Japan. Along with the former world champion, five other skiers also lost their lives due to the natural calamity. A day after Smaine's snowboarder wife, Jenna Dramise, posted a heartfelt message for her husband on her Instagram.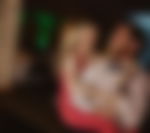 The couple had only been married for two months before the disastrous accident. However, in her note, Dramise mentioned that she knew how much Smaine loved skiing, and she was not going to blame the risky sport for his death. The entire skiing and snowboarding community also sent their condolences to Dramise.
ADVERTISEMENT
Article continues below this ad
Watch This Story: Skiing legend Mikaela Shiffrin opens up on the emotional reality behind ABFTTTB on her helmet
Sports seem all fun and games until an unexpected incident like this causes someone to lose their life.