A Month Long Event in St. Helens
Last updated on January 7th, 2022 at 07:46 am
Now residents love to put on the Spirit Of Halloweentown celebration each year, and you're invited to join in on the fun. To be clear, Halloweentown, Oregon is not an actual town. This is an amazing event that happens annually in the town of St. Helens.
If you're looking for something fun to do with friends and family this October you can have a spooky good time at the Spirit Of Halloweentown in St. Helens Oregon, only an hour from Portland.  St. Helens was the filming site for the movie Halloweentown, and some scenes from Twilight.
Spirit Of Halloweentown In St. Helens Oregon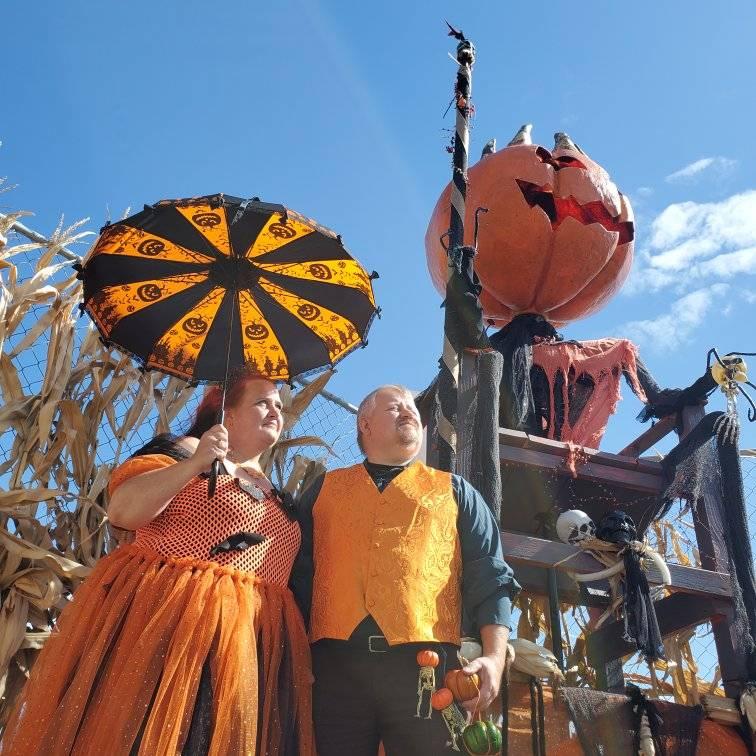 The event generally goes until October 31st and can be enjoyed weeklong, though many of the attractions are only available on weekends.
Some of the attractions include self-guided walking tours highlighting movie locations for Halloweentown and Twilight, vendors at the riverfront vendor village, photo ops, the Haunted Hotel Haunted House, the official gift shop and dark market, the Museum of Peculiarities And Oddities, The Alien Exhibit, The Pumpkin King (a magical tunnel of glowing orbs that guides you to the huge Pumpkin King), and performances from around the world.
Visitors may also enjoy Whispers In The Woods, where they'll get to hop aboard a Halloween shuttle and join a scavenger hunt to find tree whisperers.  There's also a costume contest, "dance at a distance", and stories by The Scarecrow at the Bat House.
Check out the full list of attractions and learn which day to plan your trip here.
Incidentally, if you're a Twilight fan, Bella and Charlie Swan's house is right in town too. Did you know you can book a stay here? Check out our article on these fun, themed places to stay in Oregon to see how you can get your Twilight on.
Spirit Of Halloweentown Information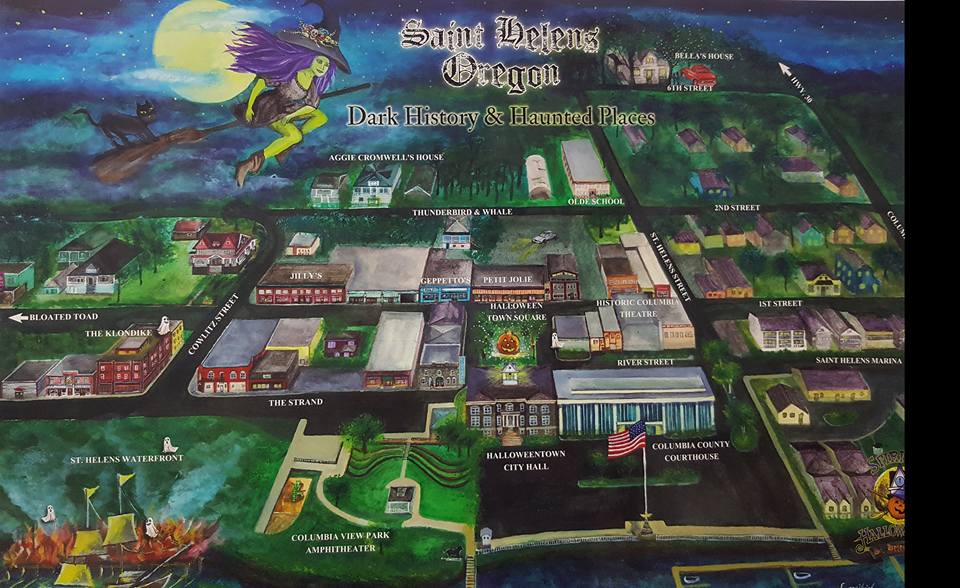 Guests to at the event are asked to wear masks.
Paid attractions usually close at 4 pm.
Tickets: Get your tickets here.  Ticket prices vary depending on which type of ticket you get.
Parking: Find information about weekday and weekend parking here.
Get more information on Spirit Of Halloweentown here, and visit the official Facebook page here to stay up to date on the latest scheduling and attraction information.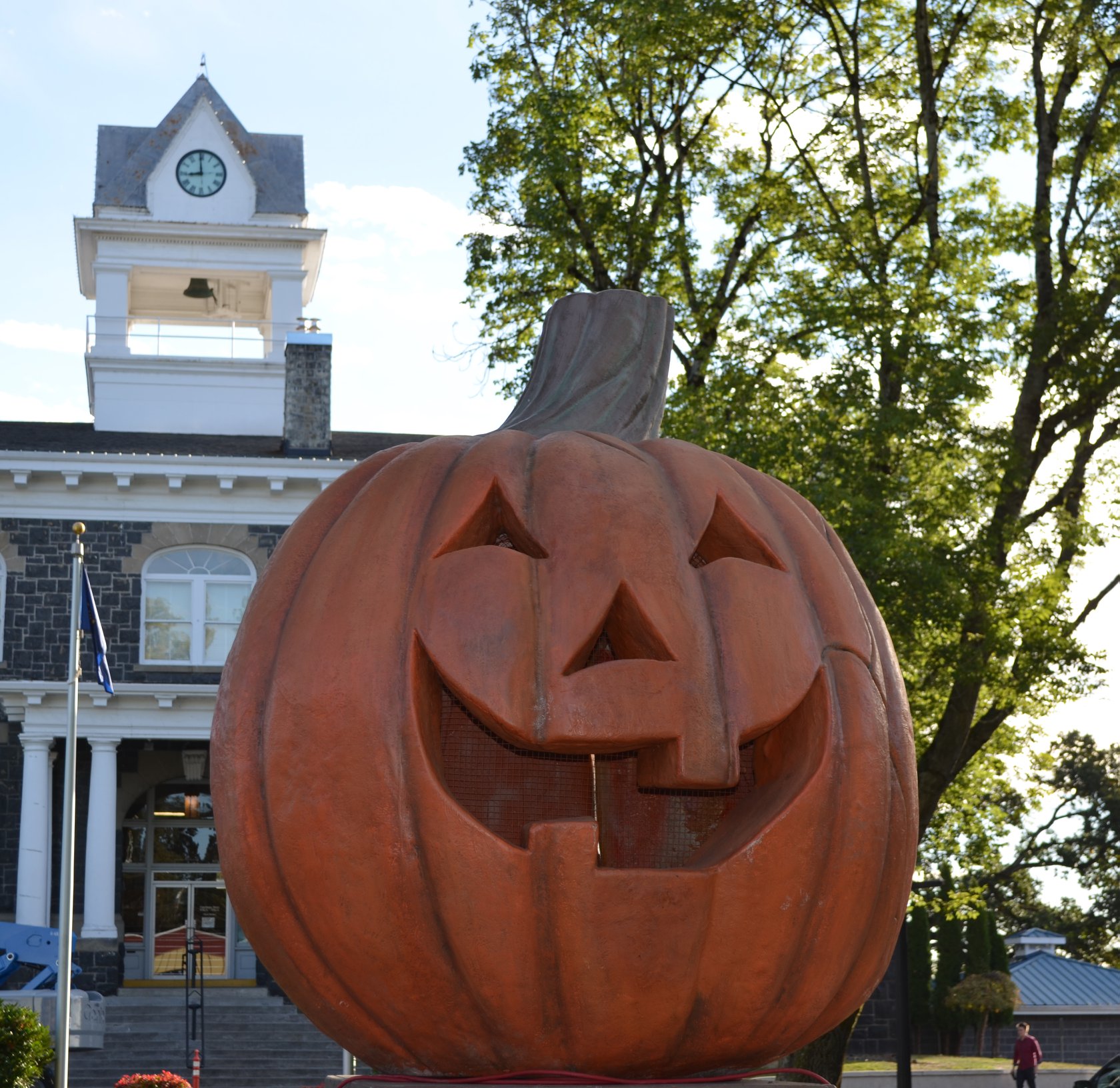 Have you ever been to the Spirit Of Halloweentown celebration in St. Helens before?  What's your favorite Halloween event in Oregon?  Let us know in a comment and tag the friends and family you want to go with!